The Making of the Star Wars Remake
Lights, Camera, Action!

"We're going to need cardboard, lots
and lots of cardboard!"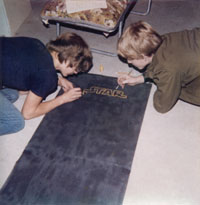 Gary and Jim paint the opening title and text introduction . . .
It is a period of civil war.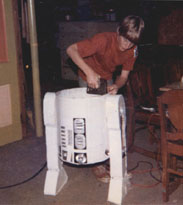 That's a Space 1999 patch on Jim's left shoulder.
Little did Jim know that he would wait till 1999 to see Episode I.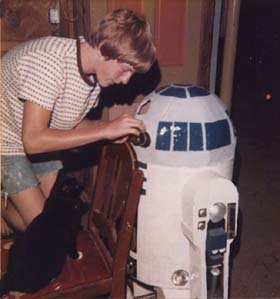 Construction begins on R2-D2.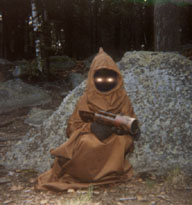 The Jawa scenes were filmed in Purgatory Park
in Massachusetts.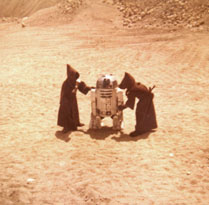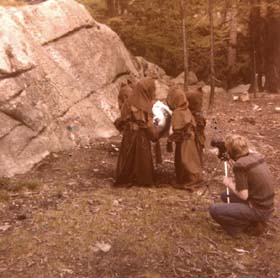 Filming the Jawas carrying R2.

Rebel Blockade Runner set.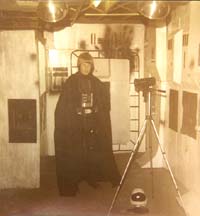 All the sets were built in our basement.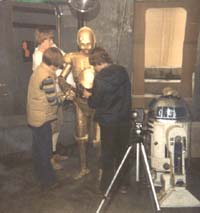 Luke's garage set.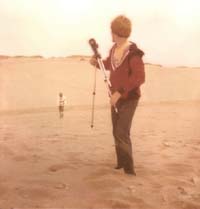 Filming at Truro, Cape Cod.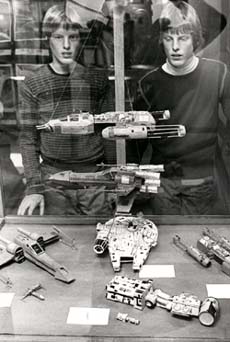 Early models on display at the Worcester Science Museum, MA.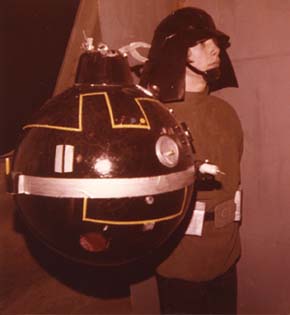 Interrogator droid.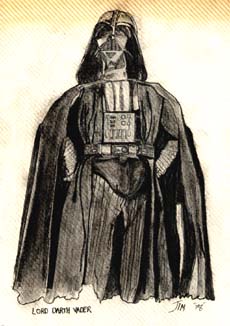 Darth Vader drawing by Jim Jongsma.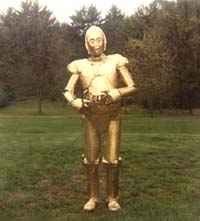 C-3PO costume was made with the Don Post mask
and cardboard.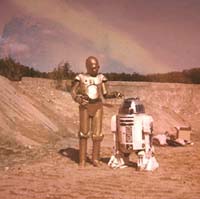 Building the Landspeeder.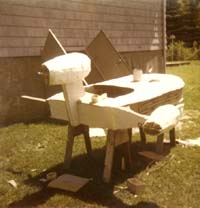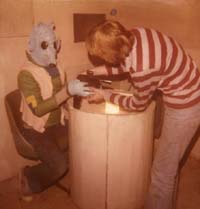 Filming the Cantina with Greedo.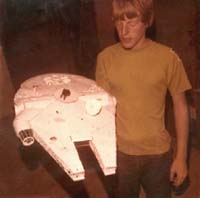 The Millennium Falcon model.

Kidsworld television program.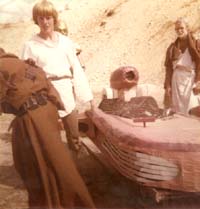 Preparing to enter the cantina in Mos Eisley.

On location at Hutnak sand pit.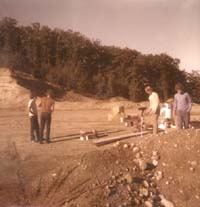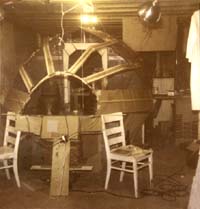 Millennium Falcon set.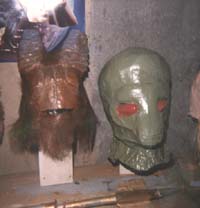 Cantina masks.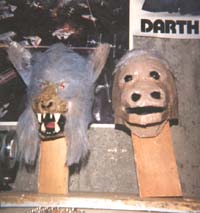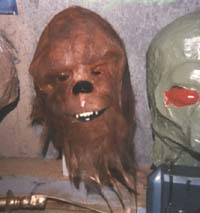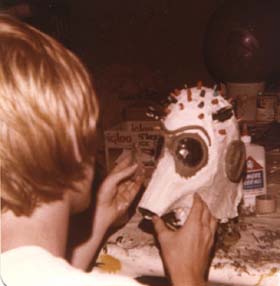 Making the Greedo mask.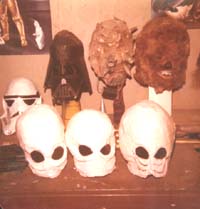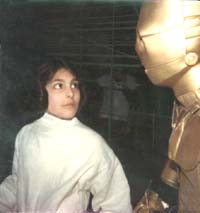 Sue Lortie as Princess Leia.

Filming the Throne Room at Northbridge High School.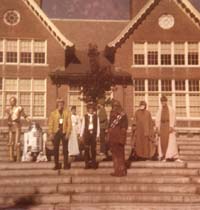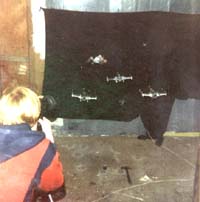 The Last Battle.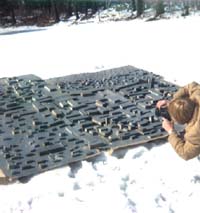 Back - left to right :
John Jongsma, Jim Jongsma, Steve Gjeltema, David Kennefick.
Front - left to right :
Tom Lortie; Anthony DiFinizio, Chris DiFinizio, Sue Lortie.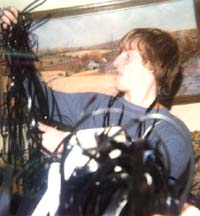 Editing.

The real R2-D2 at a John Williams concert in 1980.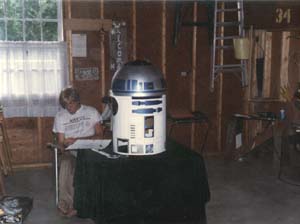 Building a new R2.

On the left, the cardboard R2 built in 1977.
On the right, the wood and aluminum R2 built in 1984.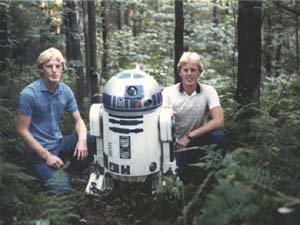 John, R2 and Jim on Endor.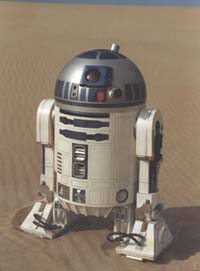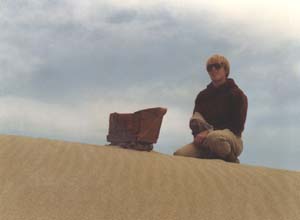 Jawa Sandcrawler at Truro, Cape Cod.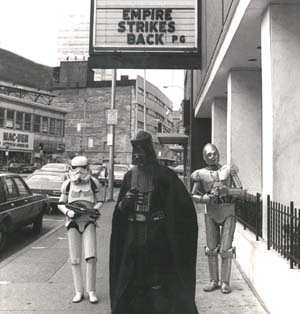 Darth Vader, C-3PO and Stormtrooper at Showcase Cinema
in Worcester, Massachusetts 1980.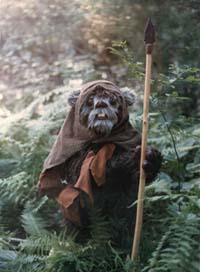 Ewok on Endor.
Made from old Chewbacca costume hair.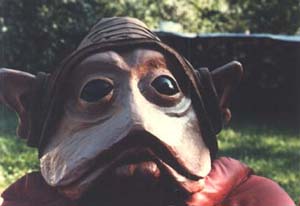 Nien Nunb mask.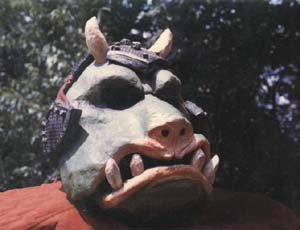 Gamorrean Guard mask.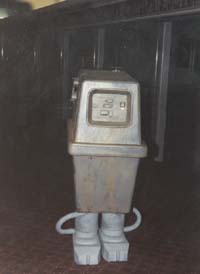 Power Droid costume at New York City Star Wars
Convention 1987.Jim Jongsma is inside the costume.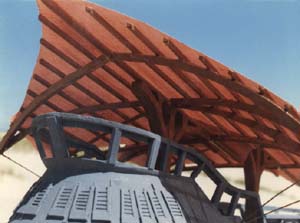 Jabba's Sail Barge.

Built by John in 1987. The model is made with wood and plastic.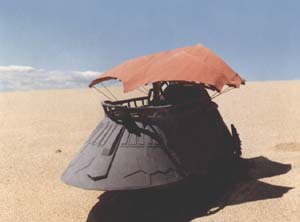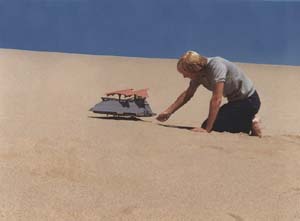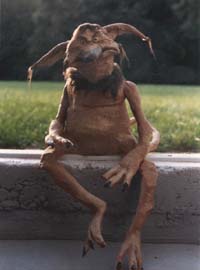 Salacious Crumb.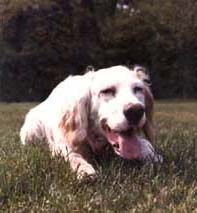 Barney.