Click here for The Making of the Star Wars Remake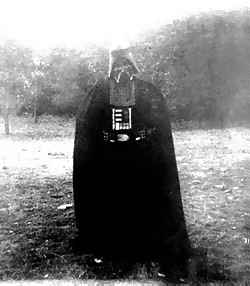 In June of 1977, Jim, John and Gary saw Star Wars at White City Cinema in Worcester,
Massachusetts. They were impressed. In the months after seeing the movie, so many costumes
and models were made that they decided to remake a few scenes on super 8 film. The project
grew into a fifty-three minute film!
CLICK ON ANY IMAGE BELOW FOR MORE INFORMATION!!!
Great stuff, that cardboard!